During times of distress when customers might be unable to move out and visit their favourite grocery stores, having an online presence for your business, in many ways, prove to be a smart move and an important one at that. Although, people do not spend as much as they used to in recent times (due to the pandemic), it is an undisputed fact that people still make online purchases of their favourite products. These being the case, it is a wise decision to move your business online.
In a previous article (Do You Need An Online Presence), we highlighted the reasons why you need to take your business online as well as the positive it could affect your business. In this article, we will walk you through the steps you need to take to move your business online. Without further ado, here's what you need to do:
Choose an online target channel.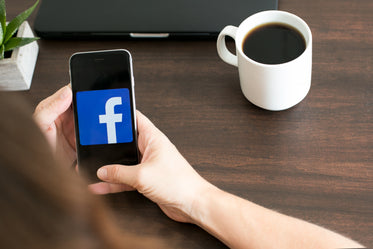 While some businesses perform well with a functional website, others might not, it could end up being a complete waste of investment. Are you considering creating an online extension of a local grocery store, you should settle for an e-commerce store and not a blog. If you want to offer coaching lessons online, you should open a well-designed website stating your service clearly, and not an e-commerce store. If you run a business that provides services such as catering and other related, you should settle for a well set up social media page across different social platforms. The online extension of your business solely depends on the form of business you run offline. It shouldn't be a tough decision to make.
Select a name or buy a domain name.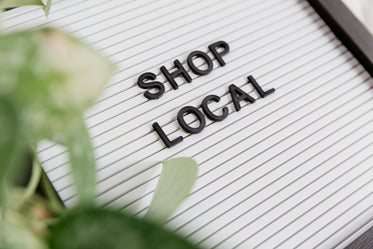 No doubt, your offline business already has a name. You surely will want to use the same name for your online business. You have to be sure your business name is not being used already by some other person. The internet is full of social media handles, blogs and websites that use several different names, so you have to be sure that yours isn't in use already. If you are using only a social media page, you have no problem. If you plan using a website or e-commerce store as an online extension of your business, you have to purchase a domain name. Ideally, domain names cost from $5 – $15 per annum.
You can purchase a domain name on Namecheap. Namecheap offers domain names at a mind-blowing price and still offers hosting services at a very affordable rate. They have a "beast mode" which helps you generate a domain name according to your business type, incase your offline business name is not available. 
Here is our advice on selecting a perfect domain name for your business:
Use a .com extension to show standard.

Avoid using numbers, hyphens or other characters that may be difficult to remember by your customers.

If your business offers services only around your geographical location, you could use a .ca, .uk or .us extension.
One of the most important things to consider is the hosting platform where you'll host your site's content. Different hosting platforms offer different prices for their service. We still recommend Namecheap for hosting services because as the name implies, they offer affordable prices for all their services. Choosing a hosting platform is like renting a space to run your business online. Once you've done this, the next step is to design your site.
Design your website/store.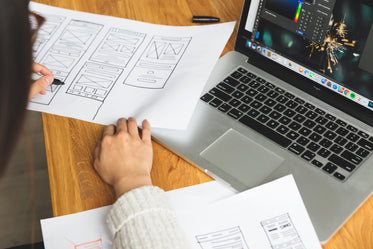 Though sometimes neglected, one of the things that compel sales on a website is its design. When a website/online store has a professional look, site visitors won't help but notice, and this goes a long way into compelling the site visitor to make a purchase. There are many platforms where you can design a website, but these platforms offer a limited number of themes that your website could use. Here at scalefico, we provide professional design and development services that aim at making your website stand out from the numerous websites that flood the internet. With our team of dedicated developers and designers, we have what it takes to create a site with not just class, but distinction. From the website animations to payment options, we've got you covered. 
The design of your website should convey your business service or product. Every person should have a distinctive feeling while going through your site, and we at scalefico can help you achieve just that. 
Adding Content.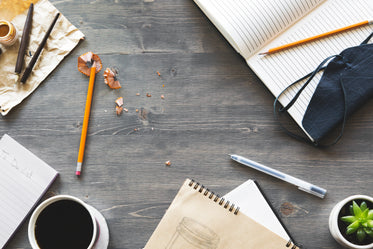 Design is important, but words are more important. It is sometimes hard for people to make purchase decisions, but with the right content put in place concerning certain products and services, customers can see clear as they make their decisions. For example, if you own an e-commerce website, putting out information about various products could help your customers make purchase decisions. If you own a website where you offer your services as a coach, you should put out content that show your knowledge in your field. It is also a good idea to add testimonials from people who have used your products/ service in times past.
More than just help compel purchases, putting out the right content could help you build authority in your field as you show through your content that you know a lot about your business. For example, Neil Patel digital offers SEO and marketing services to people across the internet. Through his blog posts and articles, he has been able to establish himself as a thought leader and mentor in his field. Having the right content on your various websites pages propel growth.
Announce your move.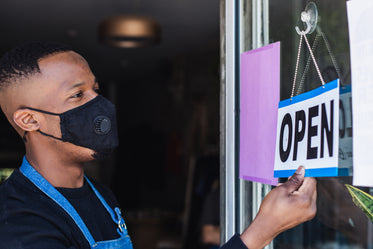 After you've created your website/online store, it is important to announce your move to your existing customers. If you let your offline costumers know of your business move, they will be your online customers. After you have launched your business online, it is therefore necessary to do all you can to notify all of your customers about your big move.
Times are changing, so should you. Technological advancements are beginning to lay waste to the ways of ancient times. Moving your business online is a great way to start adapting to the new normal. Still got questions about this whole topic? Let it out in the comment section, we'll reply right away.